Important remarks
William Jefferson "Bill" Clinton (The former President of the United States)

Home>>News>>

Pak Keung Chan, Executive Vice President, Sanmina-SCI Corporation, speaks at the summit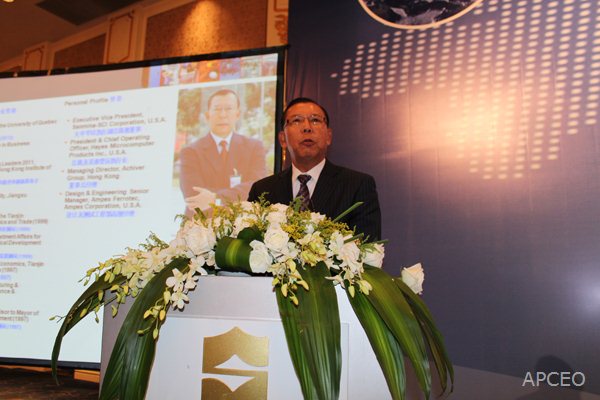 Pak Keung Chan, Executive Vice President,
Sanmina-SCI Corporation, speaks at the summit
Speech draft
The 2nd Global Economic Leaders Summit (GELS 2012) is opened in Changchun city, Jilin Province of China on September 5th, 2012. The summit is co-sponsored by Asia-Pacific CEO Association (APCEO) and Jilin Provincial Government of China, supported by Foreign Affairs of Jilin Provincial Government and Department of Industry and Information Technology of Jilin Province.
The theme of the summit is to spur the further development and innovation of the global real economy. The summit not only meets the new trend of the development of the world economy and conforms to the interests of all participants, but also has important significance to respond to the international financial crisis and to discover the way to developing economy by international cooperation.
There are about 500 participants, including political figures, senior executives from Fortune 500, Forbes 2000, top listed companies and multinationals.